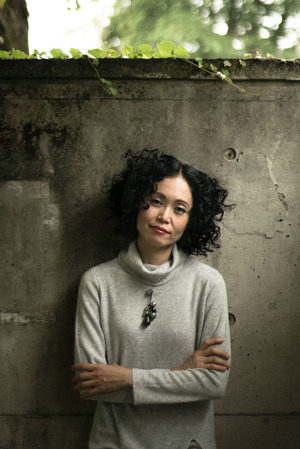 正山千夏
Chinatsu SHOYAMA
1993年詩集「忘却セッケン」で第十回早稲田文学新人賞。同年オガワシンイチと共にsugar plant結成。1995年米POP NARCOTICからアルバム・デビューしたsugar plantは独自のスタイルでUSインディー・シーンで高い評価を受ける。その活動期間中にはアメリカ、イギリス、ドイツから様々な音源をリリース。国内でもワンダー・リリース、Hot-Chaなどのインディーレーベルの他、メジャーレーベルも含め計6枚のアルバムを残す。
シンガーでありソングライターであったチナツは2005年伊藤ゴローをプロデューサーに迎えチナボンとしてボサノバをテーマにしたソロ・アルバム『in the garden』(333DISCS)をリリース。
またシンガーとしてEccyやDJ NOBU、DJ YOGURTなどダンス・シーンからのラブコールも多く、ジャンルを超え様々なトラック・メイカーにフィーチャーされている。
2016年10月、ここ10年のライブ活動の総括的作品として2ndアルバム「under the sun」を、これを機にスタートした自身のレーベルmango knife musicよりリリース。
cinnabom
[ʧinabon]
Japanese singer-songwriter cinnabom is Chintasu Shoyama from the band, sugar plant.
sugar plant
was formed in 1993 by Shin'ichi Ogawa and Chinatsu Shoyama. They toured in Japan, Taiwan, and US. They played with bands such as
Lois
,
Magnetic Fields
,
Versus
,
Helium
,
the Dambuilders
,
Jessamine
,
Babe the blue OX
,
Mojave 3
and
Windy and Carl
. They have released 6 albums in Japan and some of them have been released in Germany, UK, and US.
Chinatsu made her 1st solo album "in the garden"(333 DISCS) and it 's released in Japan in 2005 which is produced by
Goro Ito
. She released her 2nd album "under the sun" from her own label "mango knife music" in Autumn 2016.